Experience A New Kind Of Shopping
Powered by Style.me technology, the try-on feature allows you to virtually try on items in the fitting room. By quickly putting in your body measurements, you can personalize, mix and match, and find your best fit and style.
Watch the quick introduction video to see how it works!
How It Works
Learn to use the fitting room from try on to check out
Step 1
Click On The Hanger Icon

Find an item you like and click "try-on" to open the fitting room.
Step 2
Enter Your Body Measurements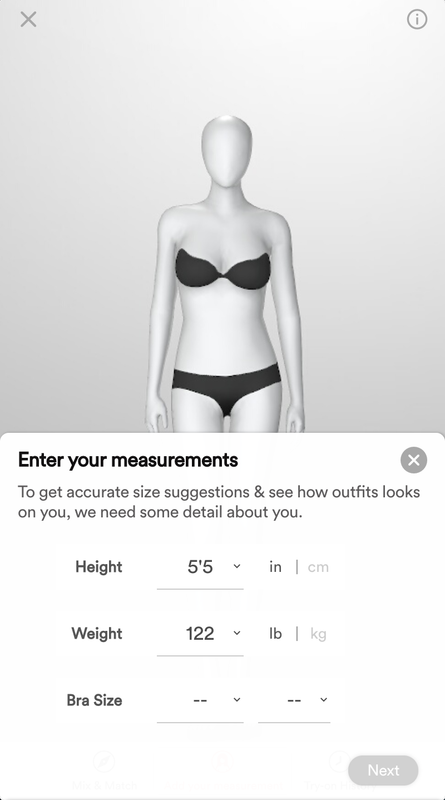 In addition to height, weight, and bra size, you can also select your body shape and/or enter your waist and hip measurements for a better fit suggestion.
Step 3
View & Mix and Match
You will get a size recommendation for each piece of clothing you try on. To change the clothing size, click the small clothing thumbnail on the left. Rotate or zoom in the avatar to see the clothing details. Use the Mix and Match feature to quickly browse through items in the store and complete your look.
Step 4
Add Your Outfit To Cart
You can add each individual item to the cart. Or if you like the entire outfit, add the whole look to your cart.